---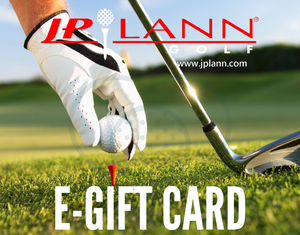 GIVE THE GIFT OF GOLF
🎉 Special Occasions Made Memorable: Whether it's a birthday, anniversary, holiday celebration, or a simple gesture to say "thank you," a JP Lann gift card shows that you truly understand their passion and supports their golfing journey 🎉
Discover the perfect present for golf enthusiasts with JP Lann gift cards! Whether you're shopping for a seasoned golfer or someone eager to step onto the green for the first time, a JP Lann gift card opens up a world of possibilities.
GIFT ME!
---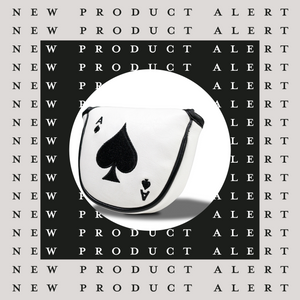 Discover the Ace of Spades Mallet Putter Headcover—A New Gem in Our Store!
✨ Unleash Your Style:
Featuring a captivating design inspired by the iconic Ace of Spades, this headcover is a true masterpiece. Ensure that your putter will stand out from the crowd, and showcase your unique sense of style and love for the game.
🛡️ Protect Your Putter:
This Headcover makes a fashion statement, but it also provides top-notch protection for your valuable putter. Constructed with premium materials and meticulous craftsmanship, it shields your putter from scratches, dings, and weather elements, preserving its pristine condition for years to come.
🎁 The Perfect Gift for Golf Enthusiasts:
Looking for an extraordinary gift for the golf aficionado in your life? The Ace of Spades Mallet Putter Headcover is an ideal choice!
I'm Feeling Lucky